101 Digital Marketing Services I Offer
Facebook Ads
Facebook Marketing and Managing ads on Facebook is so much more than boosting your posts. For many, a boosted post is a great way to waste $50-$100 while feeling like you are doing something positive for your business. As your Facebook Ad Agency, I apply strategy, planning, and analysis to your social media accounts to ensure you see a solid ROI for your money.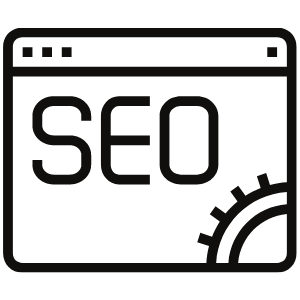 SEO
I am worried about your budget with high ROI PLUS (ROAS) in mind, it's best to avoid competing with big companies by sticking to local keywords, reducing the cost of bidding. By doing this, you will still drive traffic to your site. When you advertise online with Google Ads, you only pay for the number of clicks. So, if nobody clicks on your ads, you won't have to pay.
Web Design
Welcome to my creativity, each design should be simple, user friendly for the end user. Get your website to grow your business.... I build and launch high-performing websites for brands and businesses. Fast, simple and hassle-free. If needed, I can design campaign-specific landing pages, redesign your existing website, and even build entirely new websites.

GMB Listing
Many local Business failed to understand the power of (GMB) Google My Business is one of the most important optimization tools that will help your business to appear and rank higher on Google Search and Google Maps. The more optimized your Google My Business listing is, the more new clients you will get. This is the easiest way to get more calls or more clients at your location. Do you need Google My Business Post service? Let's work together...
Google Merchant
I Get your Products listed on Google Merchant Centre, Google Merchant Center is a tool which helps you to upload your product listings for use with Google shopping, Google Product Ads, and Google Commerce Search. So, if someone searches for a product on Google Shopping: items listed there, will have been uploaded to Google merchant center. Google shopping ads are great way to sell your products and merchant center is used to upload your product details via data feed.
Google Adwords
Google Adwords helps you run ads on Google Search Engine and its partners, mobile apps, websites, videos, etc. The ads can be in the form of image, videos or it can be some kind of animations. It is not difficult to learn google adwords but it's tricky on how to bid, how to search and what forms to display. Bidding is all about how much you pay whenever your ad is seen or clicked. Let me show you results with analytics
Video Creation
Do you know that viewers retain 95% of a message when they watch it in a video compared to 10% when reading a text? Trust our support wherever your business go. Internet video made up 69% of all global consumer Internet traffic in 2017. The average user spends 88% more time on a website with a video. I am here to provide you the best videos for your audience in HD.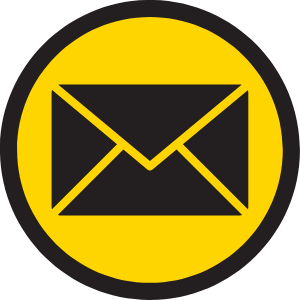 Email Marketing
Email Marketing has been one of the most important marketing tools for many years and still one the rise. I am offering You Email marketing strategy , Email Opt-in landing page Integrate email capture on the website and in Facebook Let's talk to your customers, let's build leads magnets to increase your email list. Let's build customers satisfaction together by providing value to them and at the end everyone is happy..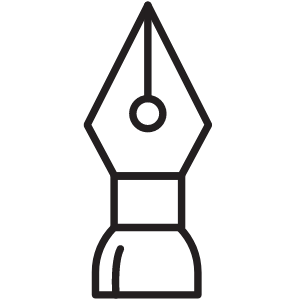 Graphic Design
Graphic Design should be made simple I will guide You with the best visual and textual content in order to communicate messages to your targeted, audience, group and to showcase your product and service in various representative forms. It includes typography, the use of fonts to convey a thought or a message in some manner. Twenty-first-century graphic design extends beyond traditional print media and includes web design, digital marketing packaging, wayfinding, and exhibition design.
Digital Audit​
I look at your current state of readiness by thoroughly vetting all social media assets so I can create a foundation for success. Have nothing to show? No problem, I can start from scratch.
Campaign Planning​
Everyone wants more leads, sales, and clients…but how do you get there in a way that is reliable and scalable? I will define each step of the process to create a campaign that will grow your business.
Test, Evaluate & Scale​
Businesses that enjoy the most success are the ones that play the game the longest. With few exceptions, Facebook Marketing is not an overnight success. Smart decisions come from data analysis.
I connect with local clients globally
Social Media Consulting & Digital Marketing has changed how brands communicate with their audiences forever. Whether your business is a B2B or B2C brand, social media is a powerful way to build brand awareness, build a positive image, and drive lead generation. I specialize in strategic social media campaigns that focus on building and protecting a positive brand image, creating loyalty among fans, and driving new leads for your business. My full suite of Digital Marketing Services includes:.
Media Advertising
Video Marketing
Email Marketing
Web Hosting
Graphic Design
Branding
Consulting & Training
Lead Generation 
Blogging / Article Writing
Landing pages
Pay-per-click (PPC) –Google AdWords
My data-driven approach ensures that you understand the true ROI of your social media efforts, and my team works tirelessly to improve the return on your investment across all media platforms from the internet.

What I Do
I Design, Build, and Launch. I help provide profitable web solutions for brands and businesses that strive to build long-lasting relationships with their local communities.

I provide Digital Marketing Consulting solutions with a much better footprint to positioned your business better than your competitors. As your Social media consultant, I have insight on SEO, Instagram, Facebook marketing, YouTube, Twitter & full-scale digital marketing with over 6+ years to manage your Local Business
Let's Talk. Let's take your business to the next level!